Katherine Bruens, owner of Outcome Facilitation and Project Development Ltd (Outcome) and Broadview Inc., wanted her office to be a safe and comfortable experience for her clients. She incorporated her trauma-informed knowledge and years of work experience to create this type of environment after she was approved for the Beautification Loan offered through Community Futures Chinook.
She upgraded the flooring and bathrooms and improved the outdoor space that she now uses for meetings and workshops.
"When everything closed due to the pandemic, we had to stay open to see our clients and customers. Unemployment was on the rise and investigations did not stop. We met with customers on the patio, conducted workshops outside, and had a drop box setup. We had to be creative to maintain a relationship with our customers so we extended our services" said Bruens.
Outcome assists with community development projects, provides customized training, and delivers employment programs for certain targeted groups, including New Canadians, people with disabilities, and multiple barriers to employment and job seekers addressing effects of intimate partner violence.
Broadview Inc is an investigation firm specializing in workplace assessments and investigations and administrative justice. She conducts investigations under various legislated Acts including the Protection For Persons in Care Act and the Adult Guardianship and Trusteeship Act. Administrative justice Outcome runs employment programs and Broadview conducts investigations.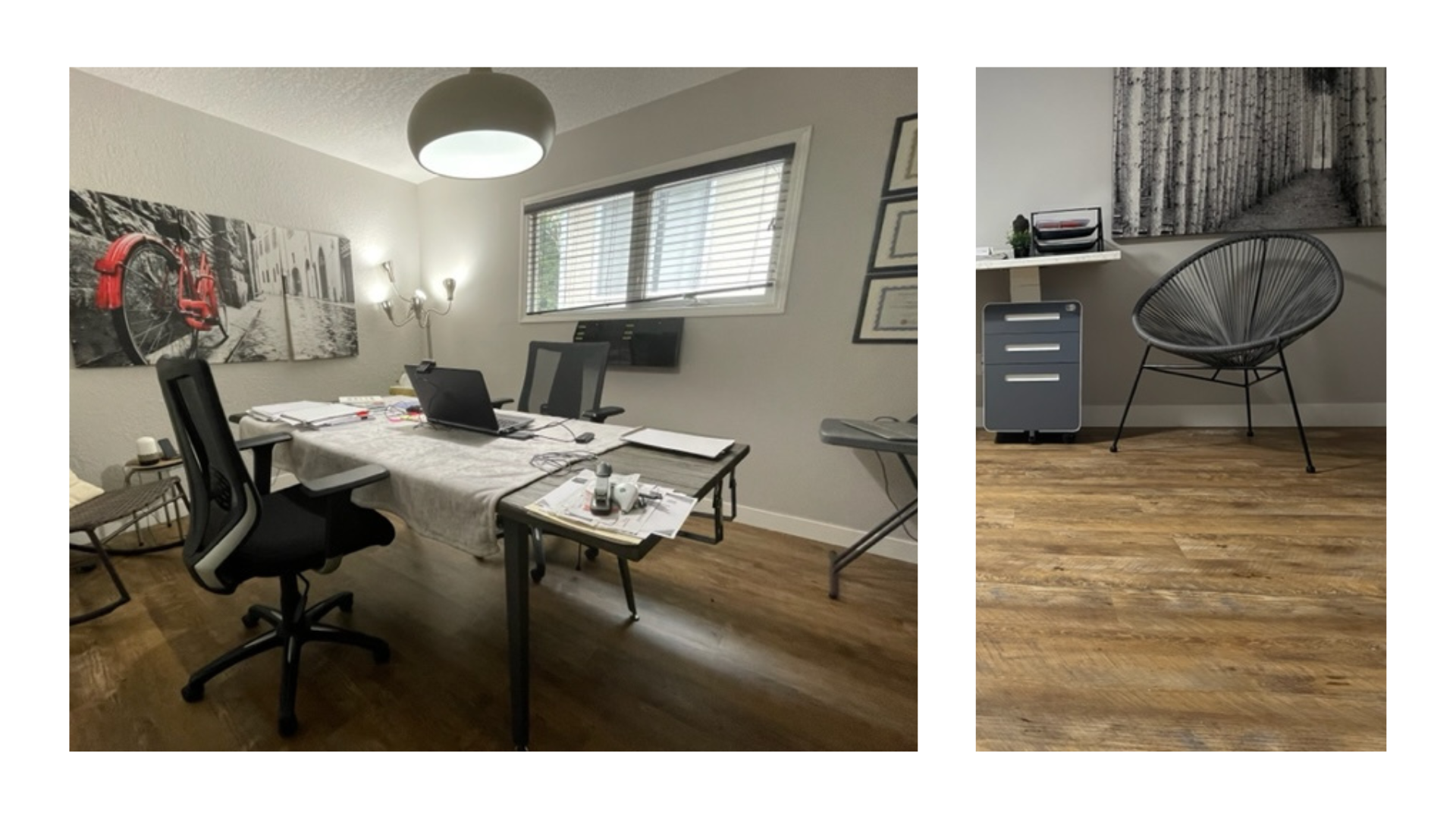 Applying for the beautification loan was extremely easy for Bruens. She reached out after seeing an advertisement for it in the Brooks & District Chamber of Commerce newsletter. She was sent a form to fill out and, shortly after, she'd been accepted to receive the loan.
"I worked with Alvaro, and he is very articulate, well informed, and smart. He has the ability to adjust to whoever he's talking to and for whatever the topic is. I feel he gets what I wanted to do, and he understands my business," says Bruens. "He just makes it effortless."
Bruens is thankful for the support she's received through Community Futures Chinook, with the Beautification Loan and the Digital Service Squad, and refers these services to other businesses and local non-for-profit organizations who she believes will benefit from these resources.
"As a business owner, you are very conscious of where every dime goes and COVID-19 demonstrated how much financial and resource contingency planning you need to maintain and grow your business," said Bruens "It would have been nice to have these worksite improvements, but you have to be smart about how you spend your money. I really liked that the Beautification Loan gave me the opportunity to improve the space without a large financial outlay."