Have you taken your business online? Now is the time! Our Going Digital Workshop Series will support your business in accessing the supports and funding coming your way this fall.
EARLY BIRD registration is open until October 22! Be among the first 40 to sign up and receive a special gift bag! Sign up once and attend as many of the sessions as you'd like:
November 03: Create Your Free E-Commerce Site
November 10: Expand Your Digital Footprint
November 17: Canada Digital Adoption Program
November 24: Innovate to Grow: Digital Transformation
Register for FREE! Follow this link!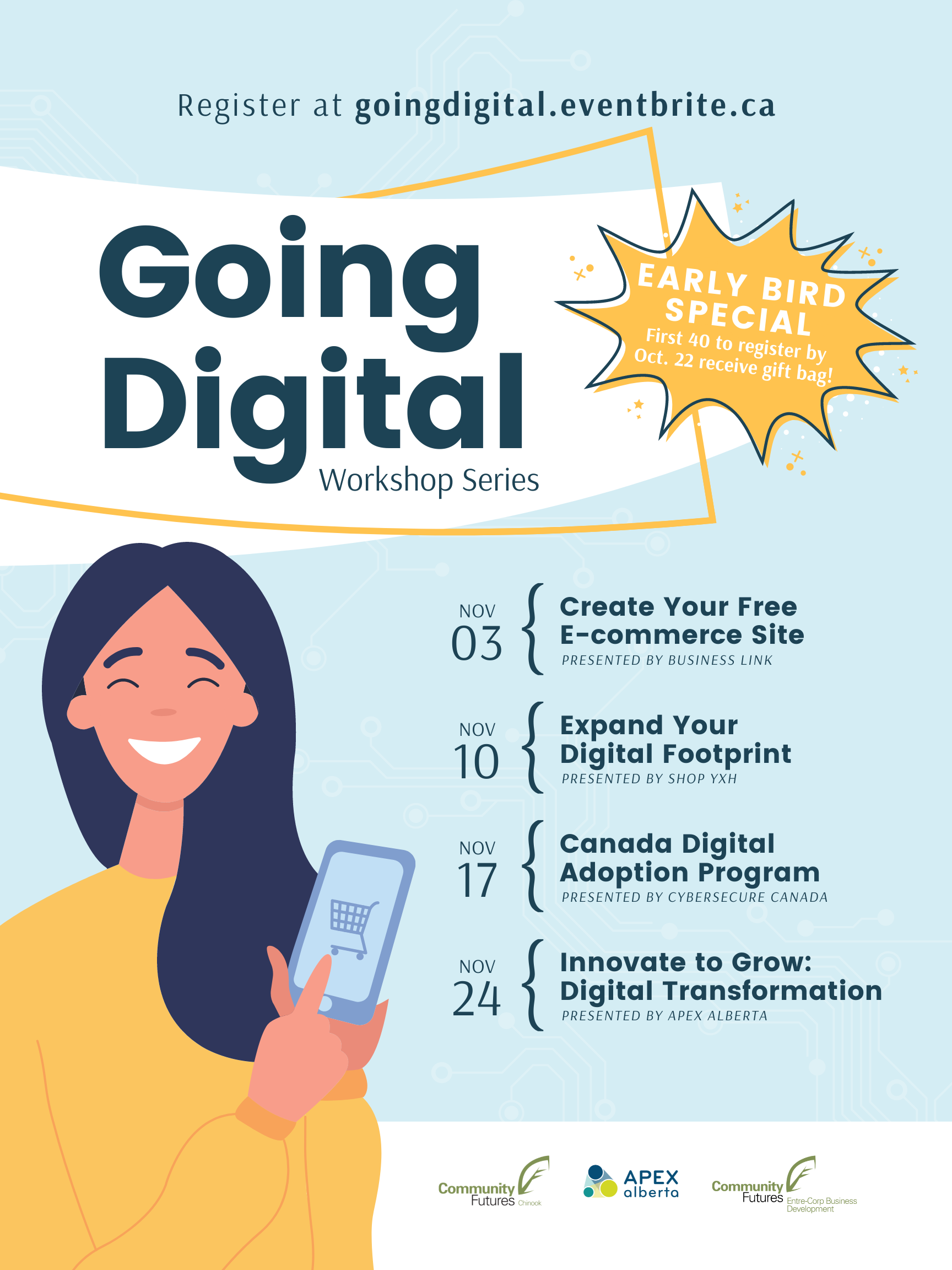 Many thanks to our partners Community Futures Entre-Corp Business Development, APEX, Business Link, Local Shops, Shop YXH, Cybersecure Canada and Canada Business!